By Lee Jordan
Special to the Palisades News
Many years ago, I enrolled my kids in the local AYSO soccer program. My oldest daughter, 14 at the time, said she wanted to referee. To be supportive, I went along, took the class and got certified as an official with her.
The two of us went out for our first game, a U9 girls. One of the coaches started screaming. Since I was also new to the field, I wasn't sure what my response should be. That was the first and last game that my daughter officiated. A similar thing happened to my other daughter, only she was shouted at before the game, so she didn't even walk on the field.
A recent study of referees showed that in 1970, the median age of a new official was 19 years old. In 2016, the median age was 42. There is a shortage of officials nationally, and a large part of that is due to shouting and abusive behavior towards the official.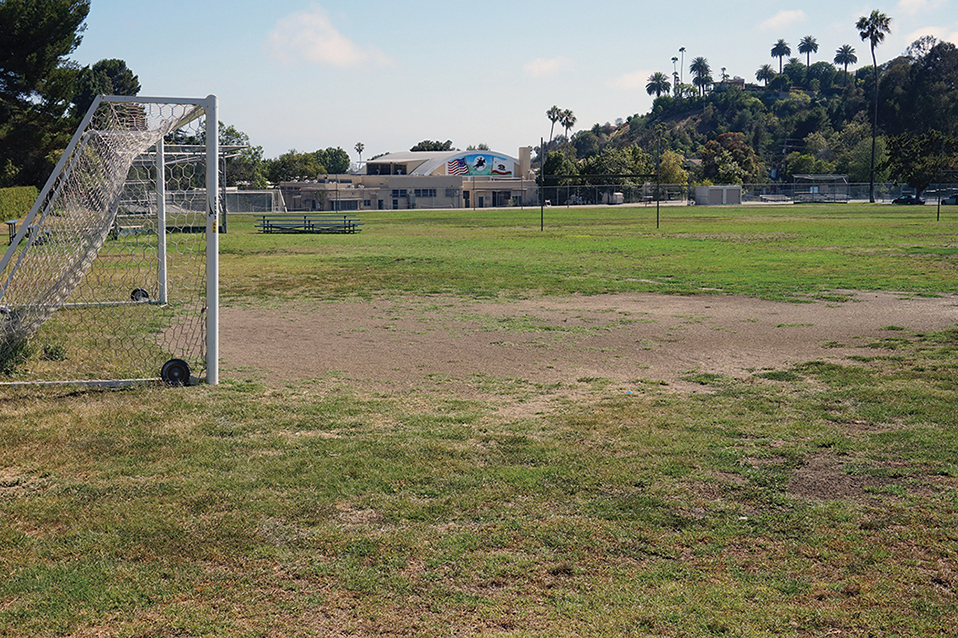 Over and over, I've seen parents think that one game will make or break their child's college career and the chance at a scholarship. It doesn't matter if it's a U9 AYSO game, a U14 club or high school freshman, JV or varsity, the level of yelling and disrespect directed towards officials is astounding.
Parents and coaches shouting do not teach children, youth or teens about good sportsman- ship, teamwork, how to act in public, how to address people in positions of authority—and what to do when you disagree with someone.
I have many times suggested to a parent or player that they might enjoy officiating: the response is they don't want to deal with the parents. And who can blame them?
I have heard raunchy, sexist comments directed to a female partner and no one in the stands does anything. I feel that a person visiting and viewing a youth sports match does not have carte blanche to be rude, vicious or disrespectful to officials.
Every year, like other high school referees, I must take 18 hours of training and pass a 100- question test. Club sports require additional hours and testing. In both, referees are assessed, and are given their field strengths and areas to work on. Those of us who officiate take our job seriously.
On the field, I often wonder where the screamer works and how I would like to go to their workplace and scream out suggestions. I'm sure that I know as much about their field of expertise as they do of mine.
I wonder if I need to bring my resume to each game and pass it out to spectators?
How many games does one have to officiate before fans simply cheer for their players and their children rather than disputing every call made?
How about the new teen referee on the field; is it okay to scream at them?
If you want to complain about officials, buy a ticket to a professional game. Or you could become an official and show the rest of us who have spent years on the field how it's done.
(Editor's note: Lee Jordan, who lives in Ladera Heights, coached soccer before becoming an official. He also played soccer for 15 years. He has officiated games involving a women's national team, a USA women's professional team and numerous men's semi-pro teams, as well as high school championships and numerous tournament championships.)