Nanette Fabray, the honorary mayor of Pacific Palisades from 1967 to 1969, died on February 22 at her home in Palos Verdes Estates. She was 97.
The award-winning musical comedy star was born Ruby Nanette Bernadette Theresa on October 27, 1920 in San Diego. Her father, Raoul, was a train conductor, and her mother, Lily, took in boarders.
The family lived in Los Angeles and as a child Nanette studied tap dance, making her debut at the Million Dollar Theater when she was three.
After graduating from Hollywood High School in 1939, Nanette entered Los Angeles Junior College, but withdrew a few months later. She had trouble learning because of an undiagnosed hearing impairment.
After being diagnosed with otosclerosis, a disorder of the middle ear, Fabray later said: "It was a revelation to me. All these years I had thought I was stupid, but in reality, I had a hearing problem."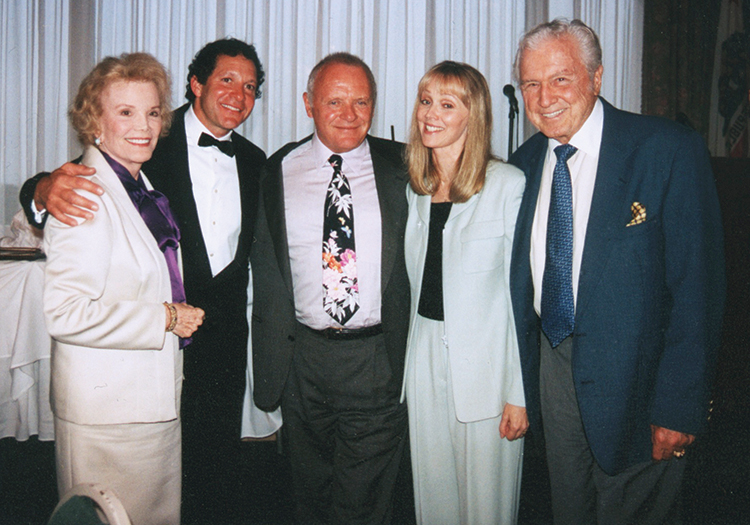 She made her film debut with Bette Davis in "The Private Lives of Elizabeth and Essex" (1939). Although she studied opera at Juilliard for a short time, she preferred musical theater and became well known on the Broadway stage in the 1940s and early 1950s.
In 1949, Fabray won a Tony Award for her portrayal of Susan Cooper in the musical "Love Life." Four years later she co-starred in the movie "The Band Wagon" with Fred Astaire and Jack Buchanan. The three of them performed the classic stage number "Triplets."
Fabray appeared on "Your Show of Shows" as a guest star opposite Sid Caesar and as a regular on "Caesar's Hour" (1954-56), winning three Emmys. In 1961, she starred in a half-hour sitcom, "Westinghouse Playhouse starring Nanette Fabray and Wendell Corey."
After an 11-year absence from the New York stage, she received a Tony nomination for her role as Nell Henderson in "Mr. President" in 1963. She continued to tour in musicals for many years, appearing in "Wonderful Town" and "No, No, Nanette."
Fabray played Bonnie Franklin's mother in the hit 1980s sitcom "One Day at a Time," Mary Tyler Moore's mother on that sitcom and the mother of Shelley Fabares, her real-life niece, in the 1990s series Coach.
She married David Tebet in 1947, but they divorced four years later. She married screenwriter Ranald MacDougall in 1951 and they remained married until his death in 1973. They had a son, Dr. Jamie MacDougall.
Fabray campaigned for fellow Pacific Palisades resident Ronald Reagan when he ran for governor in 1966. She also performed "Love Letters" with John Raitt when he was the town's honorary mayor.
Wishnick Remembers
Pacific Palisades Chamber of Commerce Executive Director Arnie Wishnick told the News about the time that former Honorary Mayor Nanette Fabray corrected him.
"I introduced Nanette at an AARP meeting. She was our guest speaker," Wishnick said.
"After my introduction she immediately said,'Arnie, where did you get that information about me?'
I answered, 'Nanette, I got it all off the internet.'
"She said, 'More than half the things you said about me were wrong. The next time you introduce me, talk to me first. I know more about my life than the internet does.'"
Wishnick said "She was someone very special."