By Sue Pascoe
Editor
In February, the Palisades Recreation Center made a plea for residents to help raise $75,000 to refurbish the small gym.
While researching another story, the News discovered that money for this project was in place—last year—but is now gone.
On June 21, 2017, L.A. City's Recreation and Parks Board of Commissioners quietly reallocated Quimby funds slated for the Palisades Recreation Center to the Venice Beach-Pier Refurbishment Project.
The board minutes reported that $19,207.18 dedicated to the Palisades Rec Center for building improvements and $73,390.60 that was reserved for indoor and outdoor park improvements at the center was being allocated to the Venice project. (Visit: laparks.org/commissioners/agendas-minutes-reports/2017)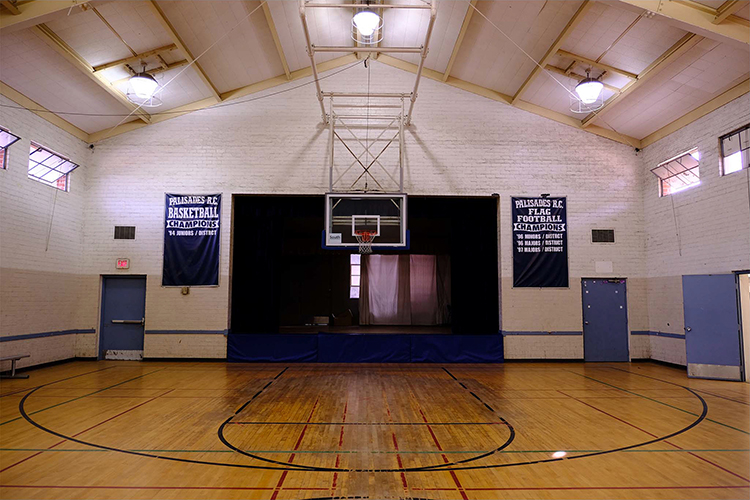 Not only were Palisades Rec Center funds reallocated, so were Quimby funds from 13 other recreation centers, including Rustic Canyon, Barrington, Stoner, Penmar, Mar Vista and Westchester.
The total amount of money that was moved from funding for local parks to the Venice Pier fund was $5,367,241.45.
Rustic Canyon lost $50,404.39 that was slated for facility enhancement, and Barrington lost about $914,041 for a new center, about $102,741 for a play-area renovation and about $54,436 for a basketball court renovation.
Why did the Board of Commissioners vote to move the money and why was the document signed by Michael Shull, general manager of the Department of Recreation and Parks?
According to Quimby guidelines, the money was supposed to stay local.
Quimby Funds come from new construction fees. Under Sec.12.33 Park Fees (amended April 15, 2016): "New residential dwelling units increase demand on existing park and recreational facilities and creates a need for additional facilities. The purpose of this section is to enable the acquisition of land and fees which are to be used for the purpose of developing new or rehabilitating existing recreational facilities in order to create a healthy and sustainable city."
The law states that all new residential dwelling units shall pay a fee and that the money acquired should be used within the 2-mile radius specified for Neighborhood Parks unless the Board of RAP Commissioners find there is no park gap, or existing park need.
The News contacted Councilman Mike Bonin's office on Feb. 28 and asked Bonin why money was being taken away from local parks. He responded in a March 1 email:
"When I learned from the Palisades News that Quimby funds allocated to neighborhood parks around the district, including those in Pacific Palisades, had been reallocated to help renovate the Venice Pier, I immediately asked the Department of Recreation and Parks to reverse that action. Each neighborhood in my district has a need for improvements to its parks, and I want to ensure use of those funds for projects benefiting those neighborhoods.
"The Department has agreed to refund the money," Bonin continued. "The Venice Pier—which is a regional asset benefiting an area much larger than the community of Venice—has a real and urgent need for repairs, and I am happy to help the department identify funds to do that without de-funding other neighborhood parks in my district."
The News contacted the Rec and Parks Board of Commissioners. According to the Commission's Executive Assistant Iris Davis, in order to "undo" a signed document from the commission, a new report would have to be presented to the board and it would have to be voted on.
She was asked if that had been done and she replied, "Not yet, but maybe one has been given to an analyst."
The News sent General Manager Shull a March 1 email asking, "How does something like this happen? How can all of these funds be reallocated in CD 11 without letting local parks know?"
Shull had not responded by our Saturday deadline, but that answer can be found on page 70 of a 380-page project document (Reports—Package 1), prepared for the last June 21 meeting. It was one of many supplemental handouts given to commissioners.
According to that document, a little more than $2 million in Quimby fees had been assigned to the Venice Pier project, but "RAP staff had determined that additional project funding for the Venice Beach-Pier Refurbishment (PRJ20587) Project will ultimately be necessary."
So, "In order to fund the Venice [Project] . . . RAP staff needs to reallocate Quimby and Zone Change Fees from other Capital Improvement Projects that need to be accepted as final or canceled by the Board and active projects from which funding can be reallocated to the Venice Beach-Pier Refurbishment (PRJ20587) Project, as the project is a high priority to RAP."
The Board of Commissioners, five volunteers who are appointed by the mayor, were told that "The following projects are complete and have Quimby and Zone Change Fees available for reallocation to the Venice [Project]."
The list included a major project in almost every park in Council District 11.