By Bernice Fox
Special to the Palisades News
"New Girl" is coming up to its final episode, and that means no more scenes will be filmed at Community United Methodist Church of Pacific Palisades.
Actually, only one episode of the Fox series was filmed there. And as the comedy winds down, it has the church's pastor thinking back to filming and the series star, Zooey Deschanel, who grew up in the Palisades. She was "very receptive and friendly and thanked me," remembers Pastor Wayne Walters.
Back in September 2016, trucks from 20th-Century Fox pulled up to the church on Via de la Paz to unload cameras, cables, lights and props for "New Girl."
That episode turned the church into the Academy of Banyon Canyon where Deschanel's character, Jess, was working. The episode aired two months later as part of the sixth season.
Now "New Girl" is in its seventh and final season, something the show's creator Elizabeth Meriwether says is "lucky compared to a lot of shows" that never make it that far. Meriwether says she fought for, and got, this final season, which is set three years later, to show that the friends in 'New Girl' "are a little more grown up."
Filming of that previous sixth season episode at Community United Methodist required some compromise.
Pastor Walters says though they were inside the building, the film crew "did complain that they could hear the children running around screaming and having fun" outside on the pre-school playground. He says they asked, 'Can you stop them?'"
"That did become a problem, because it's not like they're only going to film for five minutes. They film over and over again."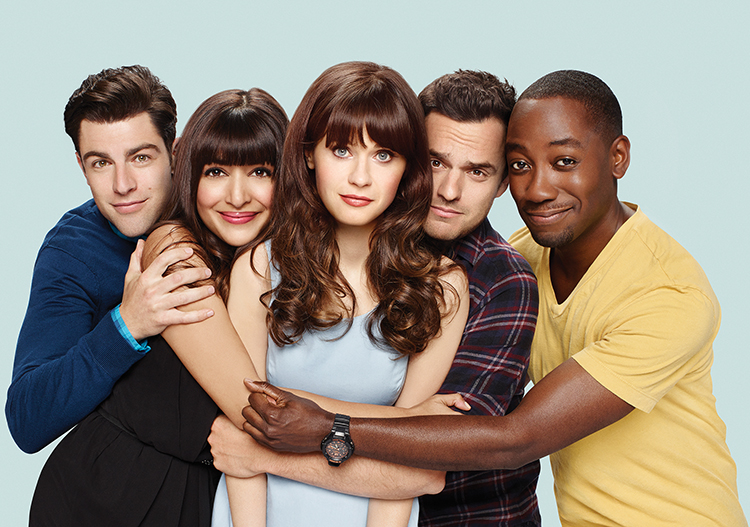 So, the pastor says "there was a little complication with that. And we did what we could to try to keep the kids a little bit in different areas and that kind of thing." Ultimately the crew "accommodated that there might be a little background noise."
Walters says the issue is that school was in session; things are quiet during the summer when the kids are on vacation.
Filming at the church has been lucrative—$10,000 to $15,000 per shoot—even though only two shows have filmed on site since Walters arrived as pastor in mid-2015.Jane the Virgin, which airs on the CW network, shot in August 2016, about six weeks before the "New Girl" cameras set up.
The pastor says "it's nice money that's not budgeted. It can cover shortfalls somewhere else. From one filming, 'Jane the Virgin,' half we gave to the preschool and they were able to use that for the outdoor play area."
Walters, who's now 63, admits he was clueless about both "Jane the Virgin" and "New Girl" when they came calling.
"Both of those, I didn't know anything about. Could be my age. I'll say that. I had to look them up."
"New Girl" ends its long run with an hour-long episode May 15.