Hamzah Al-Saudi tried wrestling for the first time as a freshman at Palisades High School.
"Coach Randy [Aguirre, who died of gliobastoma in 2015] came to our PE classes and told us about wrestling," said Al-Saudi, now a senior. "I didn't really have a sport, so I thought I'd give it a shot."
In his first year on the team, Al-Saudi only won three matches. As a sophomore, the 195-pound wrestler began winning, and winning big. "I won city and went to state," he noted.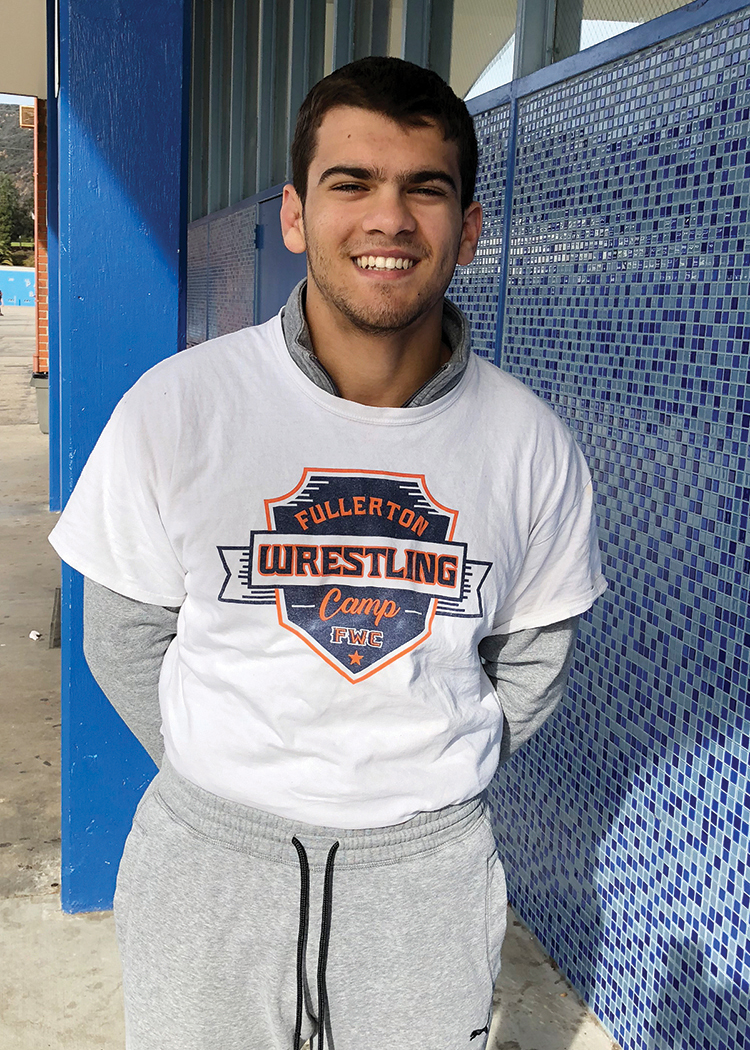 He repeated his top performances as a junior, but this time reached the round of 16 at the state championships.
This season, Al-Saudi has been wrestling at 220, but plans to go back to his optimal weight for the city and state tournaments, which should make him the fourth or fifth seed in the 195-pound class at state.
Al-Saudi, who lived in Baghdad, Iraq until he was 4, and then in Jordan until he was 10, attended Kentwood Elementary when his family moved to Westchester in 2010. Then he attended Orville Wright for sixth grade, Animo Westside Charter for seventh and Paul Revere for eighth.
The family of six moved to Santa Monica when Hamzah was in eighth grade. Why not a Santa Monica middle school? "My mom thought that Revere was better," said Al-Saudi, who is fluent in Arabic (his first language) and English.
The thoughtful, well-spoken young man wants to wrestle at a Division 1 college and has already had offers from the University of Wyoming and Northern Iowa University.
Hamzah is the son of Nadia Shaheen (in Arabic countries, the woman maintains her maiden name) and Raed Al-Saudi. His two sisters also attend PaliHi (Yasra is a junior and Zubaidah is a sophomore) and his brother, Mohammad, is at Revere.
Al-Saudi, who also serves as a co-captain for the Dolphins, was asked if anyone else wrestled in the family. "My brother tried it," he said, "but now it's just me."